60 caps - 1 month
THE SKIN ESSENTIAL
Read reviews
A perfect combination of science, nature and innovation, this multi-active concentrate targets the mechanisms at the origin of skin imbalance to reveal the natural beauty of your skin.
Ingredients and benefits.
1
Awakens radiance
Our ingredients are a source of antioxidant carotenoids, for a natural healthy glow effect.
2
Deeply moisturizes
At 200mg, Hyaluronic Acid deeply moisturizes and improves the skin's elasticity.
3
Limits imperfections
At 14mg, Zinc Bisglycinate promotes skin healing and helps limit blemishes.
4
Protects against free radicals
Dosed at 30mg, SOD B boosts the production of antioxidants by the skin by +13% to +63%.
5
Maintains emotional balance
Dosed at 30mg, Saffron improves emotional balance and relieves feelings of stress.
6
Promotes digestive health
At 30mg, Saffron soothes intestinal inflammation and helps reduce gastric acidity.
Vegan. Made in France. Allergen and additive free.
Certified organic extracts
Superfoods and bioactive plant extracts, certified organic.
High absorption
Bioavailable and micro-encapsulated active ingredients for optimal absorption.
Clinically tested active ingredients
Benefits proven by clinical studies and scientific research.
Directions of use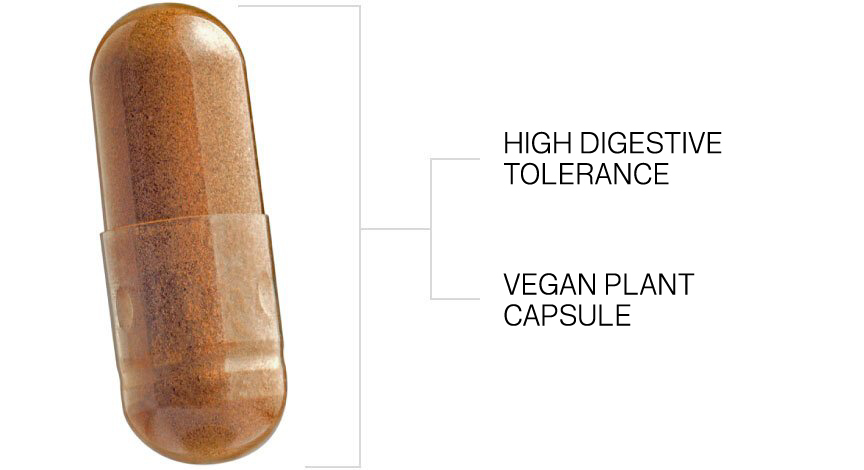 2 capsules per day, preferably in the morning on an empty stomach for greater effectiveness.
Is it suitable for my type of skin ?
The Essential Skin is suitable for all types of skin.

The skin is a living organ whose condition varies according to our lifestyle and body cycles. This is why we have chosen to develop a unique formula that supports it in its changes and helps it maintain its own balance.

How does it work? By acting on the main sources of skin imbalance: inflammation, oxidation, sensitization, dehydration, slowing down of cell regeneration. These mechanisms are common to all organisms, especially those stressed by an intense lifestyle.
VAT included. Taxes and customs duties not included for non-EU countries. For more details, please consult the section
shipping policy
of the site.
Total
Our formulation includes our requirements in terms of cultivation, extraction, composition and certification.
Formulated from certified organic extracts.
Gentle extraction, without solvents from the petrochemical industry.
No synthetic vitamins.
No nanoparticles.
No allergens.
No additives or excipients.
Suitable for vegetarian and vegan diets.
Formulated without cruelty to animals.
Made in France.