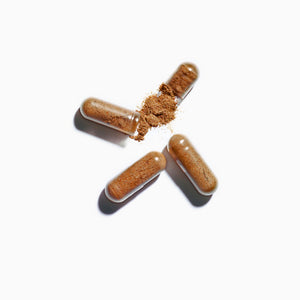 60 caps - 1 month
THE SKIN ESSENTIAL
Read reviews
A perfect combination of science, nature and innovation, this multi-active concentrate targets the mechanisms at the origin of skin imbalance to reveal the natural beauty of your skin.
Ingredients and benefits.
1
Awakens radiance
Our ingredients are a source of antioxidant carotenoids, for a natural healthy glow effect.
2
Deeply moisturizes
At 220mg, Hyaluronic Acid deeply moisturizes and improves the skin's elasticity.
3
Limits imperfections
At 10mg, Zinc Bisglycinate promotes skin healing and helps limit blemishes.
4
Protects against free radicals
Dosed at 30mg, SOD B boosts the production of antioxidants by the skin by +13% to +63%.
5
Maintains emotional balance
Dosed at 30mg, Saffron improves emotional balance and relieves feelings of stress.
6
Promotes digestive health
At 30mg, Saffron soothes intestinal inflammation and helps reduce gastric acidity.
The new standard of supplements.
Responsible & ethical sourcing
Superfoods, plant extracts and actives responsibly sourced.
High absorption
Bioavailable and micro-encapsulated active ingredients for optimal absorption.
Clinically tested active ingredients
Benefits proven by clinical studies and scientific research.
Directions of use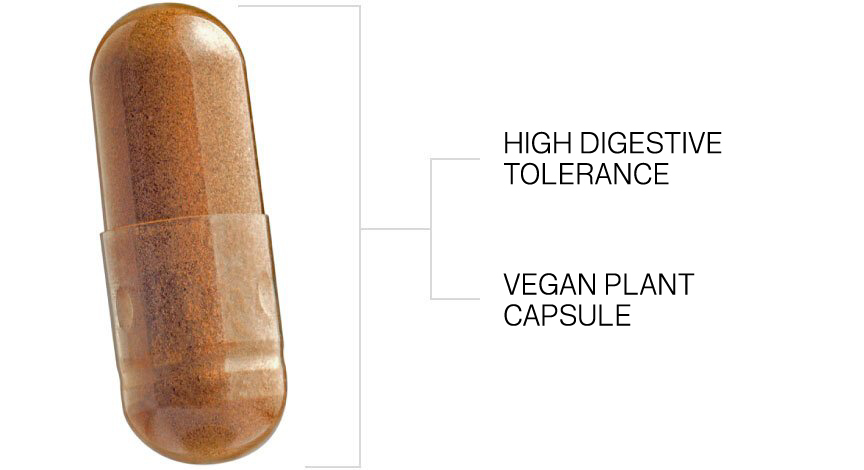 2 capsules per day, preferably in the morning on an empty stomach for greater effectiveness.
Is it suitable for my type of skin ?
The Skin Essential is suitable for all types of skin.

The skin is a living organ whose condition varies according to our lifestyle and body cycles. This is why we have chosen to develop a unique formula that supports it in its changes and helps it maintain its own balance.

How does it work? By acting on the main sources of skin imbalance: inflammation, oxidation, sensitization, dehydration, slowing down of cell regeneration. These mechanisms are common to all organisms, especially those stressed by an intense lifestyle.
Subscription
PEACE OF MIND
Your cure is delivered free of charge to the address you have provided, every 30 days. You will receive a bottle for the first month and a refill bag from the second month onwards. You will be debited automatically every month.
KEEP CONTROL
Minimum 3-month commitment.
Control your subscription directly from your space here.
After your third delivery, you can cancel your subscription at any time by sending an email to hello@combeau.co or from your customer area.
Any questions?
Contact us at any time at hello@combeau.co
1 refill contains 60 capsules for a period of one month. Before opening, the pouch should be kept away from light, heat and humidity. Once opened, fill your glass bottle with the capsules.
100% recyclable refill system.
If you buy a single refill, please remind glass bottle is not included.
Free delivery exclusively for Metropolitan France.