8 squares - 70 grams
The Skin Essential - Chocolate
Read reviews
A combination of our expertise and the know-how of Carrés Sauvages, an avant-garde chocolate house, this piece of chocolate nourishes and moisturises your skin from the inside.
Ingredients and benefits.
1
Strengthens your skin barrier
Thanks to its natural ceramides, our chocolate restores your skin's moisture barrier, leaving your skin deeply moisturized and plumped up.
2
Boosts collagen synthesis
Thanks to its high concentration of natural Vitamin C, key catalyst of collagen synthesis by the body and the skin.
3
Reduces oxidative stress
Thanks to its combination of super fruits and cocoa beans, which neutralize free radicals and slow down cellular aging.
Handmade in Paris. No additives and no preservatives. Lactose free. Gluten free. Vegan.
ORGANIC AND FAIR TRADE
Natural ingredients sourced from organic farming and fair trade.
GRAND CRU 70% DARK CHOCOLATE
Pure Grand Cru chocolate with hints of berries, hazelnuts, and plums; softened by the body of the cocoa.
RESPONSIBLE PACKAGING
The box is made from 100% recycled paper, closed without glue, and printed with vegetable ink. Wood pulp inner packaging: biodegradable and compostable at home.
BEAN TO BAR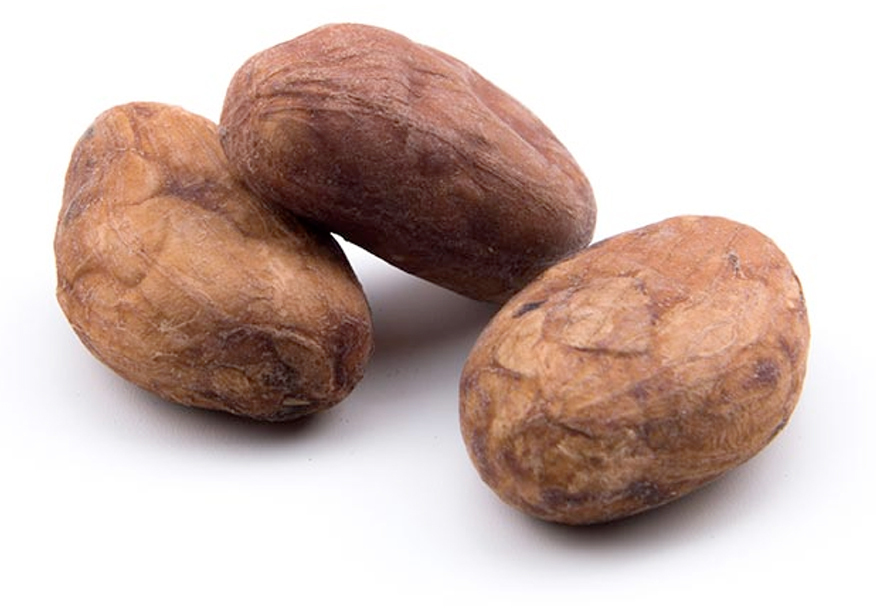 After being fermented and dried, raw cocoa beans are not roasted but simply crushed and ground at low temperatures (below 40°C) to retain their original taste and valuable nutrients.
How to take your chocolate?
Recommended daily dose: one to two squares per day.
To be taken alone, as a complement to your L'Essentiel Peau treatment to boost its effects, or just for pleasure.